Social Conscience
The directors/owners of Speciffix (Roger and Alison Bray) volunteer significant hours to the following organisations.


TiriTiri Matangi

Tiritiri Matangi Island (commonly referred to as "Tiri") is a wildlife sanctuary, and one of New Zealand's most important and exciting conservation projects. It is located 30km north east of central Auckland and just 4km from the end of the Whangaparaoa Peninsula. Access is by a regular ferry service (360 Discovery)from downtown Auckland or Gulf Harbour (limits do apply) and private craft. 120 years of farming had seen this 220-hectare island stripped of 94% of its native bush but between 1984 and 1994, volunteers planted between 250,000 and 300,000 trees. The island is now 60% forested with the remaining 40% left as grassland for species preferring open habitat.

In conjunction with this planting programme, all mammalian predators were eradicated and a number of threatened and endangered bird and reptilian species have been successfully introduced including the flightless takahe, one of the world's rarest species, and the tuatara.  
The project is managed by the Department of Conservation in conjunction with the Supporters of Tiritiri Matangi Incorporated.


NZ Schools Waterwise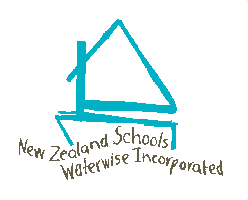 Waterwise is a New Zealand initiative formed by a group of predominantly Auckland schools to teach children water safety and aquatic awareness in a safe controlled marine environment.

Its mission statement is to foster the personal development of young people by developing confidence in a marine environment.

Waterwise is a purely voluntary organisation with a core of people who train parents to give them the necessary skills to pass on to pupils from member schools.  To ensure standards are maintained Yachting N.Z. appoints examiners who must undertake additional training. Waterwise operates in primary and intermediate schools, during school hours.  This ensures that pupils receive a minimum of three half-day sessions a term during the first and fourth terms.